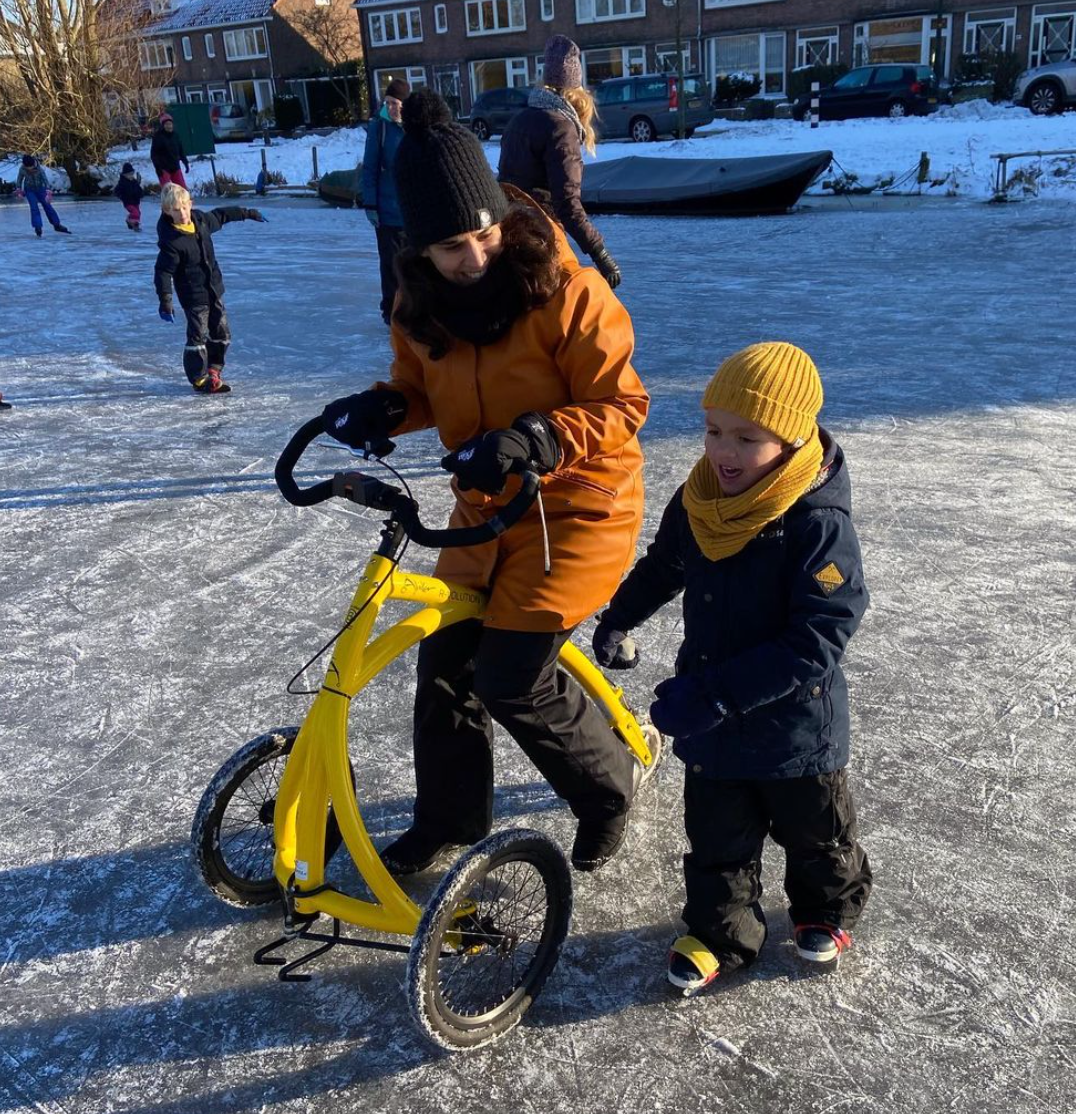 Madaline S.
No fear of falling!
"I am coming up on my three year anniversary of using my Alinker to take a mile-long brisk exercise walk nearly every day without ANY FEAR OF FALLING!! Both I and my Physical Therapist are convinced this regular exercise has been a significant factor in slowing the atrophy of my leg muscles due to IBM. My route seems to attract punctures and it has become harder for me to patch and pump up the front tires so I have switched to the solid front tires recommended by Alinker and am awaiting my ordered solid rear tire. My Alinker is essential to my maintaining my quality of life, and has provided a major part of my social life as I now regularly greet, talk, and often walk with neighbors (at eye level)! Thanks folks."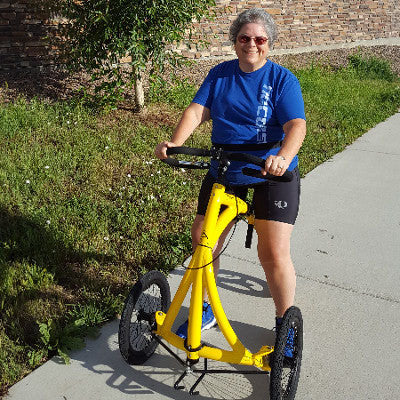 Valerie K.
my world has expanded greatly
"I went outside for lunch at work, twice this past week. I avoided this for the past year because the memory of how hard concrete is to fall on, is still fresh in my mind. In the past, my right wrist would begin to hurt using my pole, a residual pain from the fall on concrete last year. I had to pause if I needed to make eye contact. Now with the Alinker I can whiz down the hallway, easily make eye contact again and I seem to have permanent smile on my face. My brain feels so relieved not having to stress so much about tripping and falling. I love that with just two weeks of using the Alinker consistently I feel it is a natural extension of my daily life and I feel so secure using it. With the Alinker my world has expanded greatly. Gosh I feel like I am 5 years old again! I can't imagine living my life without the Alinker."